Society and Politics ebook collection - £3
---
★ 42 ebooks.
★ Immediate download after payment.
★ Get an email notification when new books are added (up to 50 ebooks).
★ Contains separate PDF, epub, and Kindle format folders.
★ After making your secure payment via PayPal, you will be redirected to your download page.
★ I will also send you a confirmation email as soon as I can, which will also contain your download page link.
---
Ebooks in this collection
---
Aboriginal Tribes Of India And Pakistan - Hawabai Mustafa Shah
Aborigines of Western Australia, The - Albert F. Calvert
Areopagitica - John Milton
Art of War, The - Sun Tzu
Art of Worldly Wisdom, The - Balthasar Gracian
Civil Disobedience - Henry David Thoreau
Common Sense - Thomas Paine
Commonwealth of Oceana, The - James Harrington
Communist Manifesto, The - Karl Marx and Friedrich Engels
Conquest of Bread, The - Peter Kropotkin
Considerations on Representative Government - John Stuart Mill
Democracy in America - Alexis de Tocqueville
Emile - Jean-Jacques Rousseau
Essay on the Principle of Population, An - Thomas Malthus
Eugenics and Other Evils - G. K. Chesterton
Federalist Papers, The - Alexander Hamilton, John Jay, and James Madison
General Theory of Employment, Interest and Money, The - John Maynard Keynes
Japanese Girls and Women - Alice Mabel Bacon
Letters to His Son - The Earl of Chesterfield
Leviathan - Thomas Hobbes
Memoirs of Extraordinary Popular Delusions and the Madness of Crowds - Charles Mackay
Napoleon the Little - Victor Hugo
Native Tribes of the Northern Territory of Australia - Baldwin Spencer
On Liberty - John Stuart Mill
On War - Carl von Clausewitz
Our Revolution - Leon Trotsky
People of the Abyss, The - Jack London
Prince, The - Niccolo Machiavelli
Psychology of Revolution, The - Gustave Le Bon
Public Opinion - Walter Lippmann
Rights of Man - Thomas Paine
Road to Wigan Pier, The - George Orwell
Self-Help - Samuel Smiles
Souls of Black Folk, The - William Edward Burghardt Du Bois
Story of Utopias, The - Lewis Mumford
Theory of the Leisure Class, The - Thorstein Veblen
Two Treatises of Government - John Locke
Unto This Last, and Other Essays on Political Economy - John Ruskin
Village Life in China - Arthur H. Smith
Wealth of Nations, The - Adam Smith
What's Wrong with the World - G. K. Chesterton
Women of all Nations - T. Athol Joyce
---
---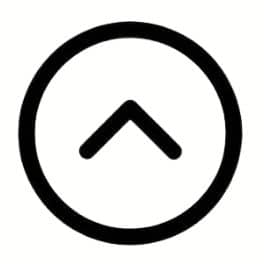 ---
More collections...
---
---
---