Memoirs ebook collection - £3
---
★ 29 ebooks.
★ Immediate download after payment.
★ Get an email notification when new books are added (up to 50 ebooks).
★ Contains separate PDF, epub, and Kindle format folders.
★ After making your secure payment via PayPal, you will be redirected to your download page.
★ I will also send you a confirmation email as soon as I can, which will also contain your download page link.
---
Ebooks in this collection
---
Andersonville: A Story of Rebel Military Prisons - John McElroy
Army Life in a Black Regiment - Thomas Wentworth Higginson
Complete Account of the Settlement at Port Jackson, A - Watkin Tench
Diary of Samuel Pepys, The
Down and Out in Paris and London - George Orwell
From the Caves and Jungles of Hindostan - H. P. Blavatsky
Homage to Catalonia - George Orwell
In the Ranks of the C.I.V. - Erskine Childers
Journal During the First Voyage Round the World - James Cook
Journal of a Disappointed Man, The - W. N. P. Barbellion
Journal of Impressions in Belgium, A - May Sinclair
Last Journals of David Livingstone Volume I, The - Horace Waller
Last Journals of David Livingstone Volume II, The - Horace Waller
Life on the Mississippi - Mark Twain
Love Letters of Abelard and Heloise, The - Peter Abelard
Man-Eaters of Tsavo, The - J. H. Patterson
Negro Explorer at the North Pole, A - Matthew A. Henson
Personal Memoirs - Ulysses S. Grant
Private Memoirs of Madame Du Hausset, The - Nicole du Hausset
Running a Thousand Miles for Freedom - Ellen Craft and William Craft
Stanley in Africa - James P. Boyd
Tenderfoot Days - George Robert Bird
Twelve Years a Slave - Solomon Northup
Twenty Tales by Twenty Women - Anonymous
Under the Prophet in Utah - Frank J. Cannon and Harvey J. O'Higgins
Up from Slavery - Booker T Washington
Voyage to Abyssinia, A - Jeronimo Lobo
Walden - Henry David Thoreau
Week on the Concord and Merrimack Rivers, A - Henry David Thoreau
---
---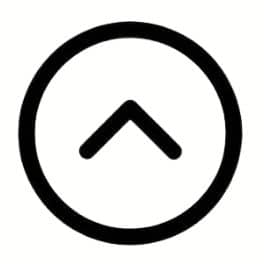 ---
More collections...
---
---
---