Autobiographies and Biographies ebook collection - £5
---
★ 43 ebooks.
★ Immediate download after payment.
★ Get an email notification when new books are added (up to 100 ebooks).
★ Contains separate PDF, epub, and Kindle format folders.
★ After making your secure payment via PayPal, you will be redirected to your download page.
★ I will also send you a confirmation email as soon as I can, which will also contain your download page link.
---
Ebooks in this collection
---
Alexander The Great - Jacob Abbott
Apollonius of Tyana - G. R. S. Mead
Autobiography, An - Annie Besant
Autobiography, An - Margaret Sanger
Autobiography of a Yogi - Paramhansa Yogananda
Autobiography of Benjamin Franklin, The - Benjamin Franklin
Autobiography of Buffalo Bill, An - Buffalo Bill (William Frederick Cody)
Benjamin Franklin, Self-Revealed - William Cabell Bruce
Cleopatra - Jacob Abbott
Confessions of an English Opium-Eater - Thomas De Quincey
Education of Henry Adams, The - Henry Adams
Eminent Victorians - Lytton Strachey
Famous Men of the Middle Ages - John Henry Haaren
Frederick Douglass - Charles W. Chesnutt
History of Charles the First, The - Jacob Abbott
History of Nero, The - Jacob Abbott
Iamblichus' Life of Pythagoras - Thomas Taylor
Incidents in the Life of a Slave Girl - Harriet Jacobs
Interesting Narrative of the Life of Olaudah Equiano, The - Olaudah Equiano
Julia Ward Howe - Maud Howe Elliott, Florence Howe Hall, Laura E. Richards
King Robert the Bruce - Alexander Falconer Murison
Life of Charlotte Bronte, The - Elizabeth Gaskell
Life of Chopin - Franz Liszt
Life of Christopher Columbus, The - Edward Everett Hale
Life of George Washington, Volume 1, The - John Marshall
Life of Samuel Johnson - James Boswell
Little Journeys to the Homes of the Great, Volume 1 - Elbert Hubbard
Lives of the Twelve Caesars, The - C. Suetonius Tranquillus
Mahomet, Founder of Islam - Gladys M. Draycott
Mary Tudor, Queen of France - Mary Croom Brown
Memoirs of Casanova, The - Giacomo Casanova
Memoirs of the Author of A Vindication of the Rights of Woman - William Godwin
Mirror of the Sea, The - Joseph Conrad
My Bondage and My Freedom - Frederick Douglass
My Life - Leon Trotsky
Narrative of the Life of Frederick Douglass - Frederick Douglass
Nostradamus, The Man Who Saw Through Time - Lee McCann
Queen Victoria - Lytton Strachey
Reminiscences of a South African Pioneer - W. C. Scully
Seven Pillars of Wisdom - T. E. Lawrence
Story of My Life, The - Helen Keller
Story of My Misfortunes, The - Peter Abelard
Xerxes - Jacob Abbott
---
---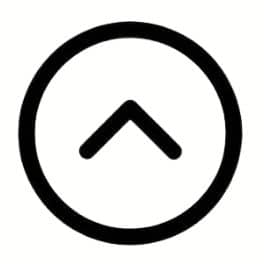 ---
More collections...
---
---
---